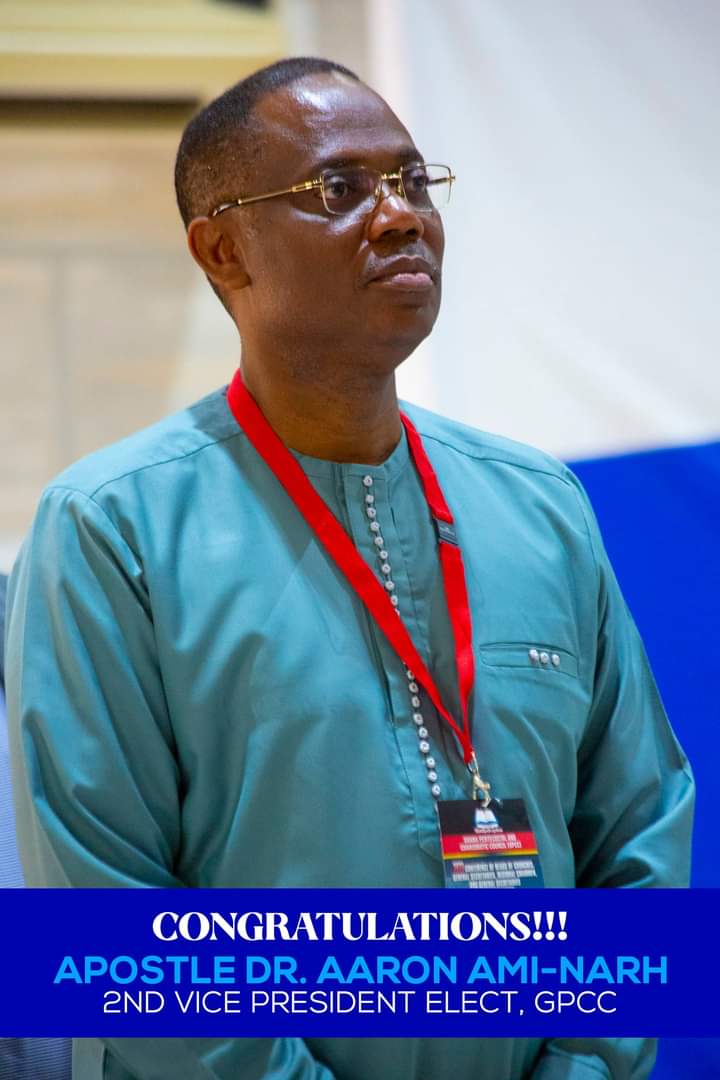 Apostle Dr. Aaron Ami-Narh, the President of our Church, has been unanimously voted into office as the
2nd Vice President of the largest ecumenical group, GPCC, in Ghana. As we congratulate our President
for the high calling, we continue to give thanks to the Almighty God for the great things He is doing in our
midst. We request for prayer support from all Saints for our dear President and his family.